MonsterBorg - The ultimate Pi robot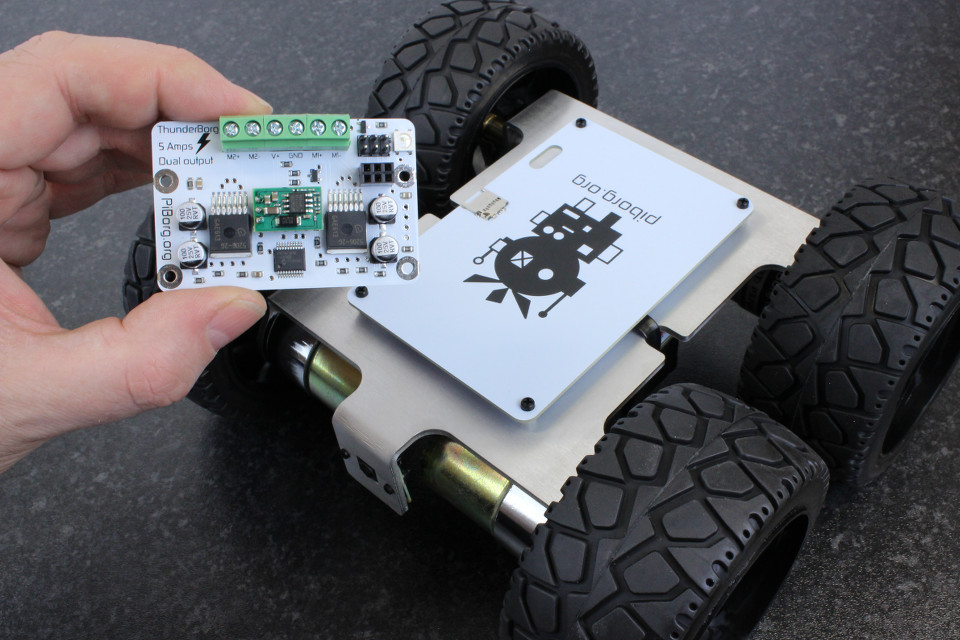 MonsterBorg is a chunky metal rover robot designed for use with a Raspberry Pi. It has a powerful 5 Amp motor controller and with 10xAA batteries, can run for up to 3 hours!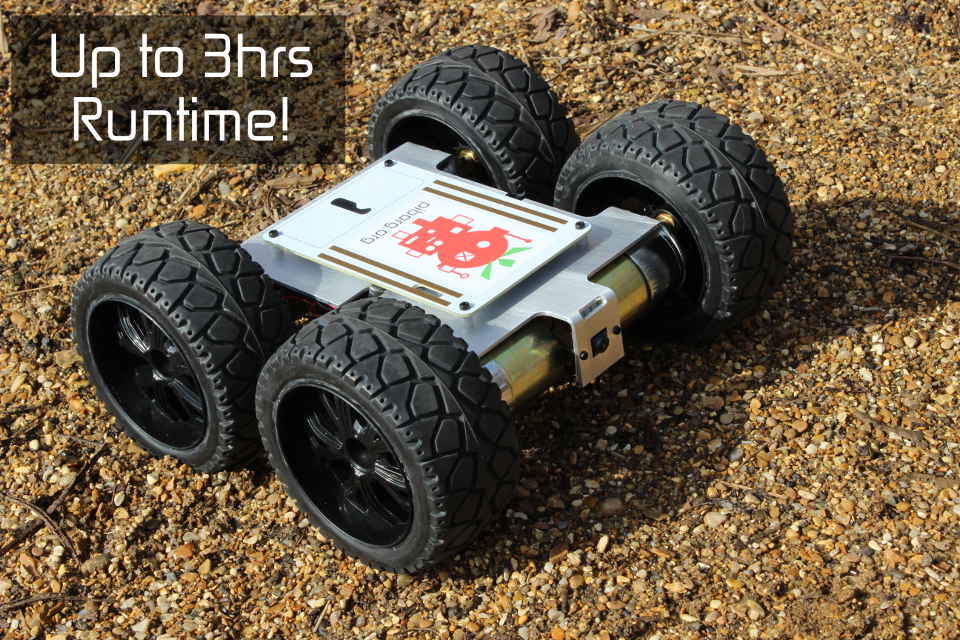 Making robots is hugely educational, and the MonsterBorg robot has been made to suit all skill levels.
The kit includes a ThunderBorg motor controller which gives access to software to interface to the Raspberry Pi and to control the MonsterBorg robot. It can be used via game controllers and joysticks like a remote control car, through a web-based browser like a spy-bot to creep up on your friends, and it can also be controlled autonomously using self-driving code. The robotic possibilities are endless!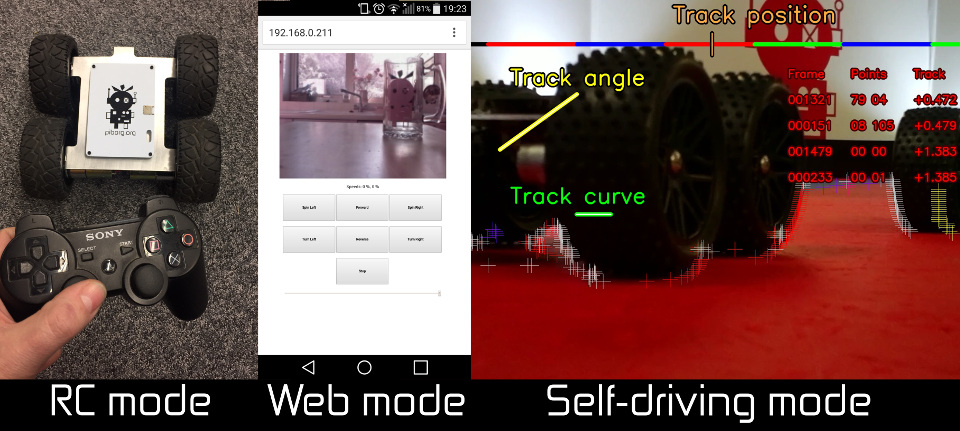 Getting your robot running in RC mode is the first step and this is loads of fun, but then it's only a bit more complicated to control it from another room or even from the other side of the world. Once you have mastered that, you can investigate the world of autonomous robotics and make your robot do something really special.
Included with the robot is access to several examples for this including ball following code and self-driving robot race code.

From there who knows? Perhaps add GPS/GSM to deliver a pizza to a friends' house? The sky is the limit!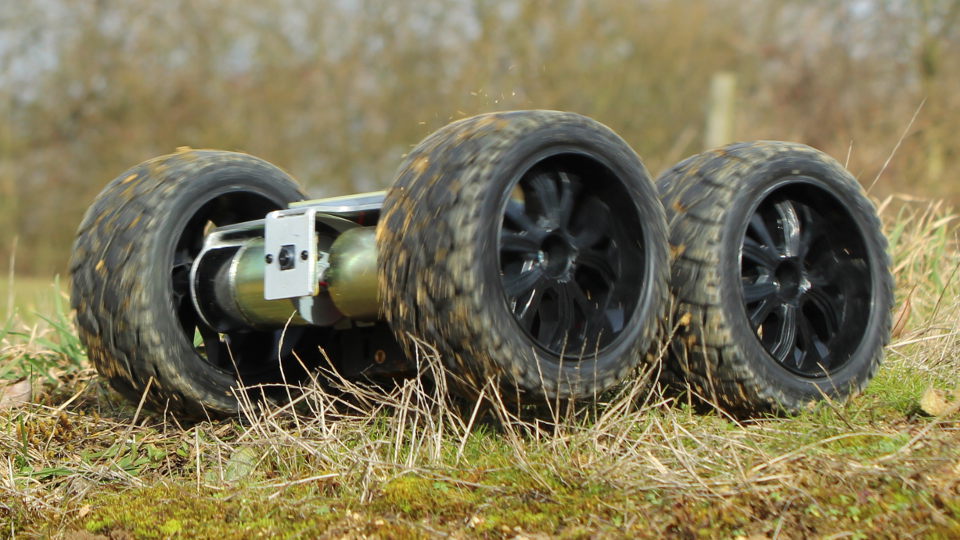 The MonsterBorg can be programmed as a self-driving robot, used for education about self-driving systems, or raced around the garden as an RC off-roader. It also makes a great platform for hacking about with robots by adding extra sensors or servos.
Features
Up to three hours runtime!
Designed for the Raspberry Pi 3, Pi 2, B+ or Pi Zero (Pi 3 recommended)
Powerful and super robust 300 rpm motors (pre soldered)
A 3mm thick Aluminium chassis
105mm / 4 inch diameter off road wheels
ThunderBorg Lid for 10xAA batteries
Mount for the Raspberry Pi camera
No soldering required
The MonsterBorg kit comes with the wires, screws, motors, hubs and wheels that you need to get it running.
You need just add a Raspberry Pi, a micro SD card, 10 AA batteries, and an optional Pi camera. A Phillips (cross head) and flat blade screwdriver are needed for assembly.
Buy Now from our new shop